MyoPod™ Human Engineered Heart Tissues (hEHTs)
MyoPod hEHTs are fully functional, mature, and machine-readable human cardiac tissues.
Key advantages of MyoPod hEHTs

Created by seeding cells into decellularized myocardial matrix, enhancing cell alignment and maturity

Ribbon-like tissues are thin and accessible (oxygen diffusion, viral particles, traditional RNA approaches, etc.)

Designed for optimal mechanical measurements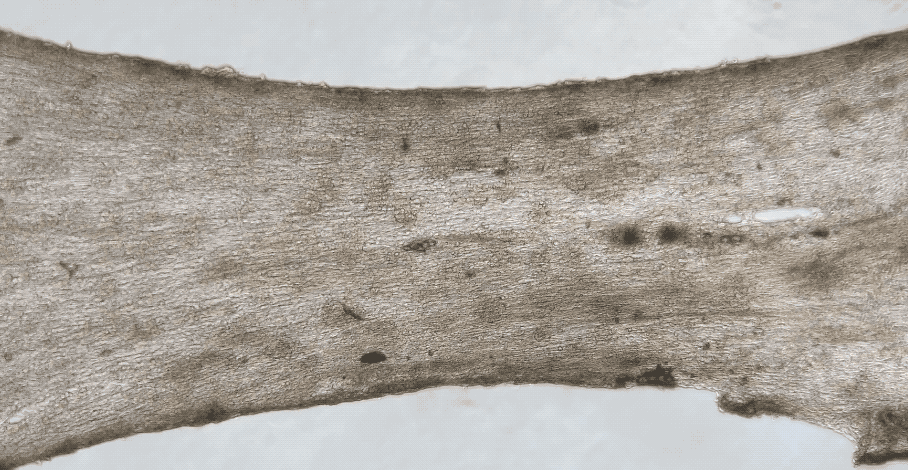 Validation of MyoPod hEHT Performance
Excellent maturation profile relative to adult human tissue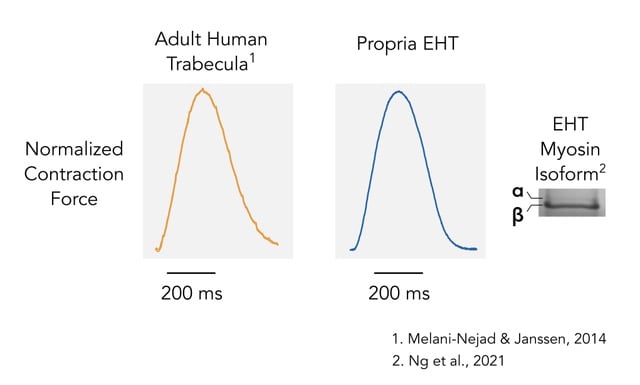 Realistic responses to common inotropes and inhibitors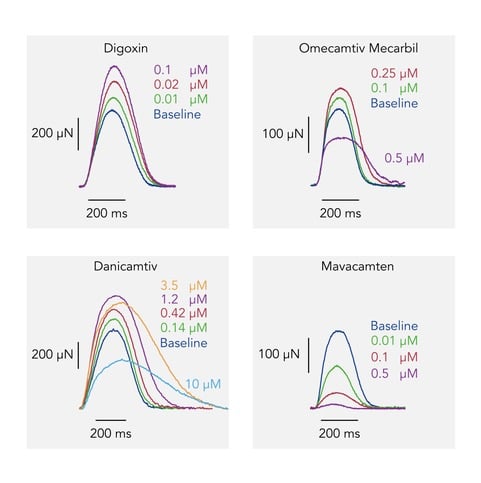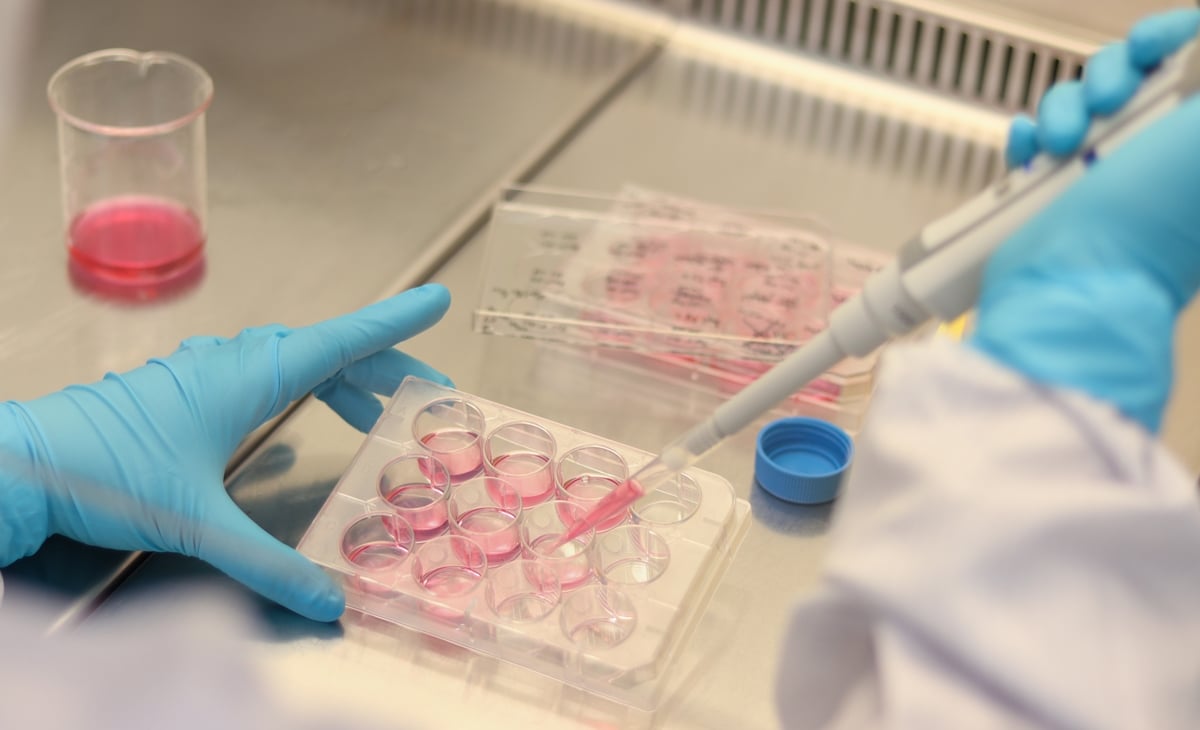 Scaffold design and advantages

Engineered with unrelenting attention to detail and quality control, our MyoPod™ scaffold system enables reliable production of robust, machine-readable tissues.